Yes, you CAN exercise as a mom, whether your kids are with you or at home. Read several ideas on how to exercise while caring for young children.
Learning how to exercise with kids can be tough, especially when your child is attached to you. That's why I'm excited to introduce Erika, a fellow SSBE reader, mom and exercise enthusiast.
Erika explains the importance of finding activities you want to do instead of those you don't. She'll also describe how she went from barely running for two minutes to running several races—all while parenting a two-year-old.
She's an inspiration to any mother who has ever doubted her abilities and strengths, and I couldn't wait to feature her story.
"I'm blocking off tomorrow morning for a dance class," I informed my husband, leaving all kid duties to him while I work out a sweat. I had been slacking with exercise the last several months and needed something fun to kick me back into gear.
With taking care of a toddler, working, and a slew of other lame excuses ("I'd rather watch How I Met Your Mother and "I just ate dinner" among them), exercise wasn't a priority.
Not that it was ever a huge priority to begin with. See, ask me to run around the block and I'll be ready to pass out in five minutes tops. I was good during pregnancy though, when I scheduled appropriate workouts like walking, stationary-cycling and cardio workout videos at home.
But now that I have a kid, I regret not taking advantage of exercising when I had a zillion more hours to myself. Who knows, maybe I'll give running a second chance after this. Here's her advice on how to exercise while caring for young children.
Disclosure: This article contains affiliate links, which means I will earn a commission—at no extra cost to you—if you make a purchase.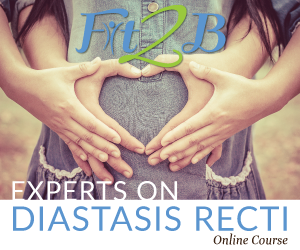 How to exercise while caring for young children
Nina: How did you get into running? How would you compare yourself now to when you first started?

Erika: I ran off and on since college, running a couple of miles here and there. It wasn't until after having my daughter that I took exercise seriously. Needing to shed the beloved "baby weight" I had gained during pregnancy, I joined Strollers Strides, a group fitness class designed for mamas.
The group happened to have a couple of runners, and I wanted to get back into running. On a whim, I signed up for the Tinkerbell Half Marathon at Disneyland. At this point I could barely run comfortably for 2 minutes, and the race was only seven months away.
During my training, I signed up for a shorter 10k and realized how much I enjoyed running, so I kept signing up for more races. It can definitely become an addiction.
I have changed a lot over the course of my running journey. I am stronger both physically and mentally. My endurance is greater, and running has provided me with an outlet to relieve tension and stress—perfect when parenting toddlers!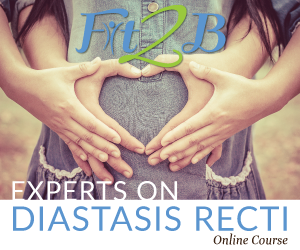 Nina: Speaking of toddlers, I can't imagine exercising regularly while taking care of a young child. Clearly it's possible since you're an example, so what are your tips on how to exercise with a baby in tow?
Erika: I am asked this question all the time! Exercise makes me feel good, so I make it a priority. With that in mind, it's easier for me to stick to my guns and make sure I squeeze in a workout.
When I was training for my Half Marathon, I had a specific training plan in place—I followed the same routine every week and made sure I had babysitters lined up on those days.
I'm not training for anything at the moment, so when I do workout, my daughter comes along with me. She will ride in the Bob Stroller if I'm going for a walk or jog.
Or I take her to the gym where she plays in the kids club. I also take her to Stroller Strides. And I often wake up at 5am to get my workout over with before anyone wakes up!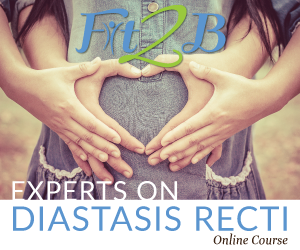 Nina: What's a typical day for you and your daughter?
Erika: We wake up around 6am and see my husband off to work. We lounge around until about 8am, eating breakfast and playing quietly. If I decide to work out to a video, I'll do it then while my daughter plays quietly or joins me.
If I don't work out then, we'll hit the gym or go for a stroll. After that, she gets in her outdoor play time at the park or with friends. We head back home for lunch and nap time. When she wakes up, we usually play in the backyard (and now that it's summer, we love to turn on the sprinklers!).
I'll also get chores done in the afternoon and head over to the store to run errands. We eat dinner once my husband comes home. Then, we start the bedtime routine at 7:30pm. The next day, we get up and do it again!
Nina: How do you stay motivated when you just want to quit?
Erika: Ha ha—good question and one I am still trying to learn. I learned how to exercise with a baby because it makes me feel good.
I'm most motivated when I'm working towards a goal (I usually have a training plan set out for me, so knowing what I need to do and having my workouts planned makes it easier).
I'll also add that nothing has helped me more than the support of friends and family. I would much rather work out with someone than by myself. It's so much easier (and way more fun) when you have accountability partners who are going through the same thing!
Nina: What advice can you give moms who are just starting to run or who want more tips on how to exercise with a baby?
Find a community of other mothers who enjoy exercising. Tons of mother running clubs out there cater to moms getting together, becoming healthy and having fun. Plus, they are sure to have some Mom Night Outs, as well.
Set a goal for yourself and don't be afraid to dream big (for instance, sign up for a half marathon when you know you can only run 2 minutes at a time).
Get a babysitter. Reserve some workout time for yourself.
If you work, get up early and do a short 30 minute workout (if only for a week). My favorite runs are in the morning, when the air is cool and crisp.
Find an activity you enjoy and mix it up. You don't have to do the same thing over and over again! Don't let yourself get bored. Exercise should make you feel better afterward. If it doesn't, rethink your activity.
Thank you Erika, for sharing your story and hopefully offering other moms the inspiration they need to exercise and be healthy. I know I've since made exercise more of a priority.
Even if on most days my workouts consist of brisk walking or simple cardio videos, my heart is pumping, my muscles moving, and best of all, I feel so much better for it.
Bonus: Exercise at home with Fit2B
If there's one resolution nearly everyone makes, it's to get fit. Hit the gym again, get our pre-baby bodies back, heck—even exercise for a few minutes a day would be great.
But of course… we're busy. We're moms, after all. Maybe you're right in the thick of having just had a baby a few months ago and can barely function with no sleep. Or maybe you can barely find time as it is with your busy schedule.
Excuses find a way to say no to just about anything, and sometimes we just need that extra push to nudge them out of the way.
But if you'd like to get fit this year, you'll definitely want to check out Fit2B.
It's the only online exercise program I've seen that caters to moms, and specifically to new moms whose bodies may still be recovering from childbirth. You can stream tummy-safe workouts online, wherever you are and in whatever time slots you can fit into your day.
Want to work out while the baby takes a nap (yep, even those short cat naps count!)? Interested in exercising in the morning but don't want to waste extra time driving to the gym? Tired of the same workout DVDs on your shelves?
Fit2B features tons of workouts for moms to restore, rebuild and reshape you that you can do right at home. Pretty cool, right?
For instance, here's what a few people say about it:
"One of the things I love most is there is something for every level and almost all workouts are able to be tailored to your level. I have closed 3 diastases (one after each baby) thanks to Fit2B. My core is stronger now than when I was a collegiate athlete." -Rachel Z.

"Knowledgeable, safe workouts with an ever-growing variety!" -Kara C.
As much as I love riding my bike nearly every day as exercise, I also like having the option of working out right at home when I'm running low on time or it's just too cold to head outside.
Sign up for Fit2B and set yourself up to reach your goals!
Get more tips:
What are your tips on how to exercise while caring for young children? What workout goals are you trying to reach? How can you involve your kids in your workouts?
Get time management strategies, FREE!
Do you feel overwhelmed balancing the needs of your family and your role as a mom? Struggling to find the time to get everything done? Get organized with a FREE copy of my ebook, Time Management Strategies for the Overwhelmed Mom!